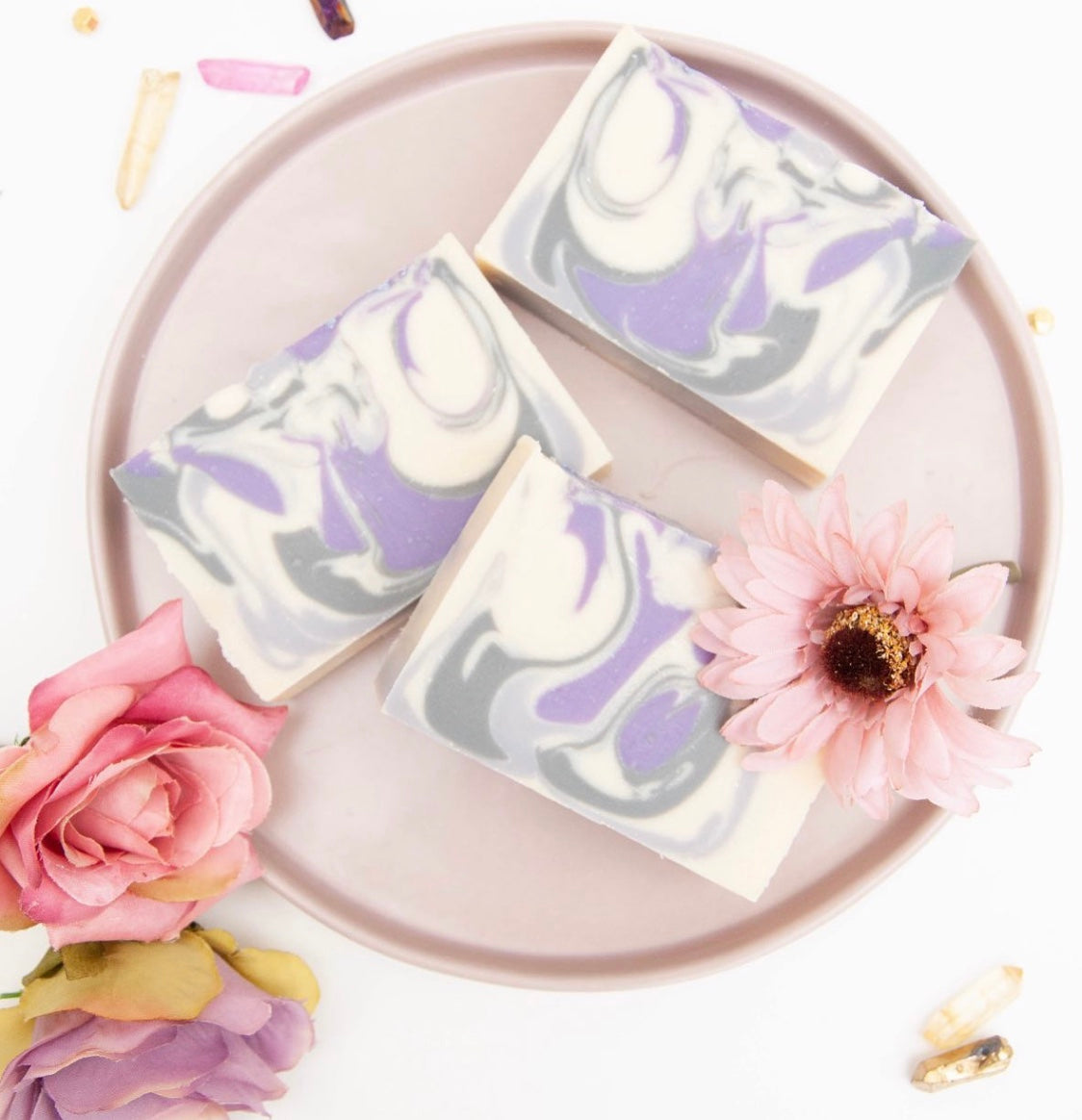 Handcrafted Soap
Handcrafted in our little studio from the best quality oils and butters. Our bar soap is made through a traditional method called cold processed soap making where no heat is used. We combine simple ingredients, hand cut each bar, and cure them for 6 weeks to ensure the end product is a hard and long lasting bar. 

SHOP ALL BAR SOAP HERE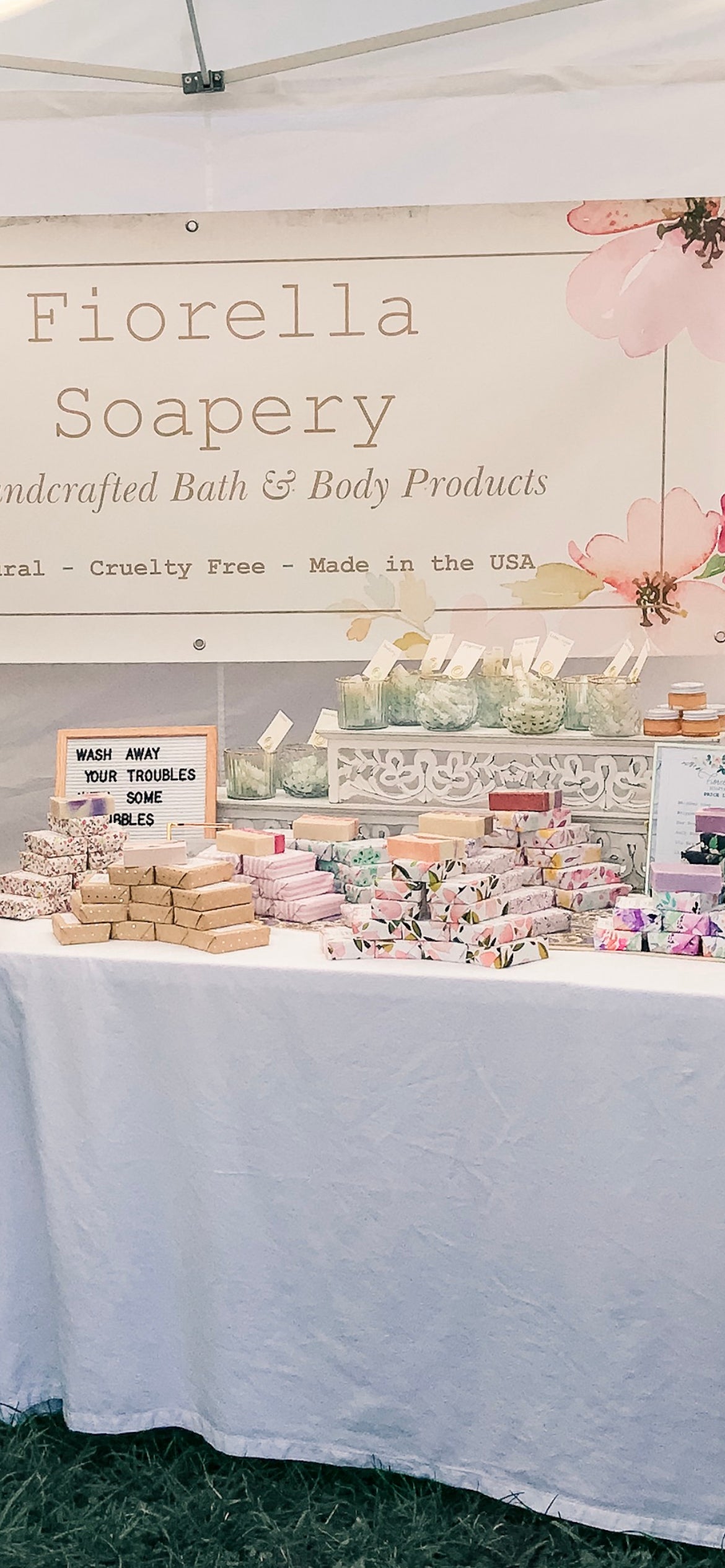 About Us
Fiorella Soapery launched in May 2018 with a very small collection of handmade bar soaps. Based just outside of Boston, MA, owner Caitlin Blue uses the art of cold processed soap making to bring color and fragrance together to create little works of art.
~
May 2018~ we launched our little online store with a small collection of handmade soaps.
December 2018~ we did our first ever pop-up in Natick, MA.
June 2019~ we opened our first ever wholesale account and start building our boutique retailers.
2020~ We launched our wholesale business on Faire and connected with over 200 retailers across the US.
July 2021~ owner Caitlin Blue quit her full-time job to dedicate all her time to building this beautiful business.
September 2023~ we re-branded the original Fiorella Soapery brand to Solette but wanted to keep our artisan soaps available through the Fiorella Soapery brand.
SHOP SOLETTE HERE